Now that you have connected Clover to Shopify, below you'll find the criteria to create new products and update existing products for inventory and price.
After you have configured your Actions, only add one Action into each Task. There are instances when you can add two Actions or more to a Task, when instructed for orders. In this current release, if the first Action has no data to process the second and third Actions in the same Task will be ignored.
Note the Unique Identifier to sync products with Shopify is the product name or title. If you change the product name a duplicate product may get created in Shopify the next time your Task runs.

To sync products and inventory successfully the product name and SKU from Clover must match any existing items in your Shopify account.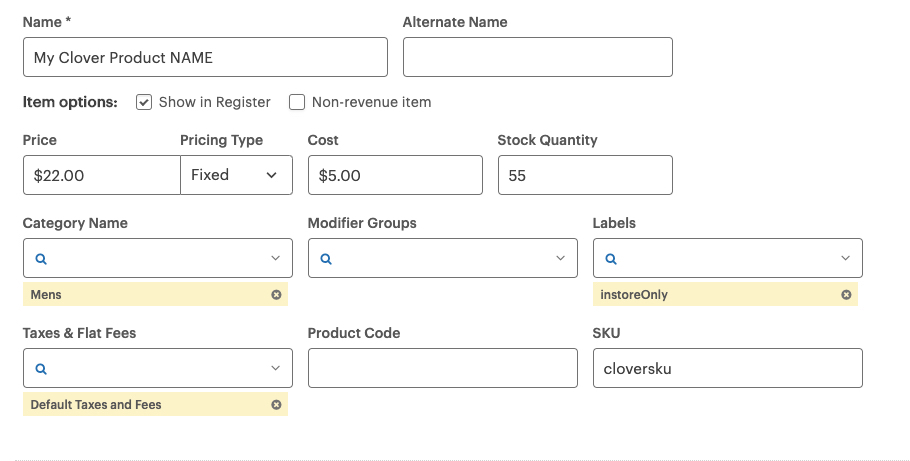 1. Create Simple Products & Update Price (Send Standard Action)
Item has a Product Name in POS
Item SKU has been updated with new database time stamp in Clover.
Item has a Clover SKU
Item is Active in Clover
Item has Inventory Value (Zero or higher) in POS
Item has Price Value (Zero or higher) in POS
Item has a Category in POS
Item has a Product Description in POS (not required)
To restrict specific products from going up to your website just add the Label 'instoreOnly' in your Clover POS.
See snapshot example for instoreOnly label.
Criteria to Create a New Product & Sync Existing Products With Shopify's new multi-location feature by default all new products are created with inventory = 0. See inventory Only Actions on how to send inventory updates from Clover POS to Shopify.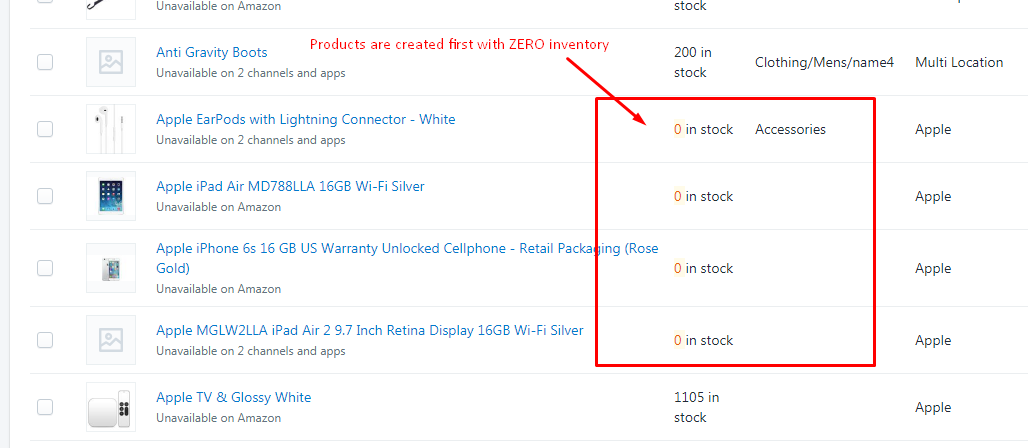 2. Create Matrix Products & Update Price (Send Matrix Action). Coming Soon
Criteria to Sync Inventory with Existing Products Run your inventory only Actions to update inventory to Shopify after a new product has been created. You will also need to update your inventory time stamp after.
3. Sync inventory only Standard Products Action (Send Inventory Levels Standard Action).
Item names match Clover POS and Shopify
Item has a new inventory time stamp in Clover POS.
Item SKU match Clover POS and Shopify
Item is Active
4. Sync inventory only Matrix Products Action. (Send Inventory Levels Matrix Action) Coming Soon
Note: The time stamp for creating products in POS is different from the time stamp to update inventory in Clover.
If you'd like to purchase support hours support package, you can do so here.
If you have further questions, please post a ticket in our Help Desk