Revel Loyalty with Shopify and Smile
Now that you have connected your Revel to Shopify below you'll see the criteria to connect and configure your Smile.io loyalty system to Revel POS loyalty and your Shopify web store.
Add the Smile App to your Shopify Web Store
Once you've added your Smile App you'll now need to connect it with Kosmos esync.
Click on Actions -> Smile Logo and follow the instructions to connect
Add your Actions in the exact sequence below. The sequence is extremely important so make sure you add each Action to your list based on the below.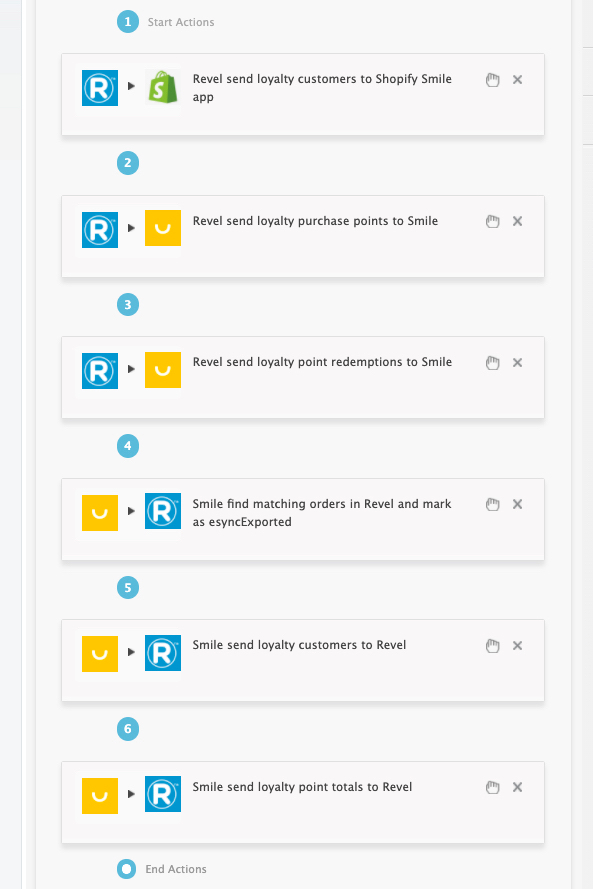 Now Configure EACH Action.

Simply click on the '?' question marks to learn more and configure each action.
Example:

Now simply add to a single TASK in the SEQUENCE we listed above as the video shows and run some tests!
Simply view your TASK Activity logs and Upload the Full log to a Support Ticket for further assistance.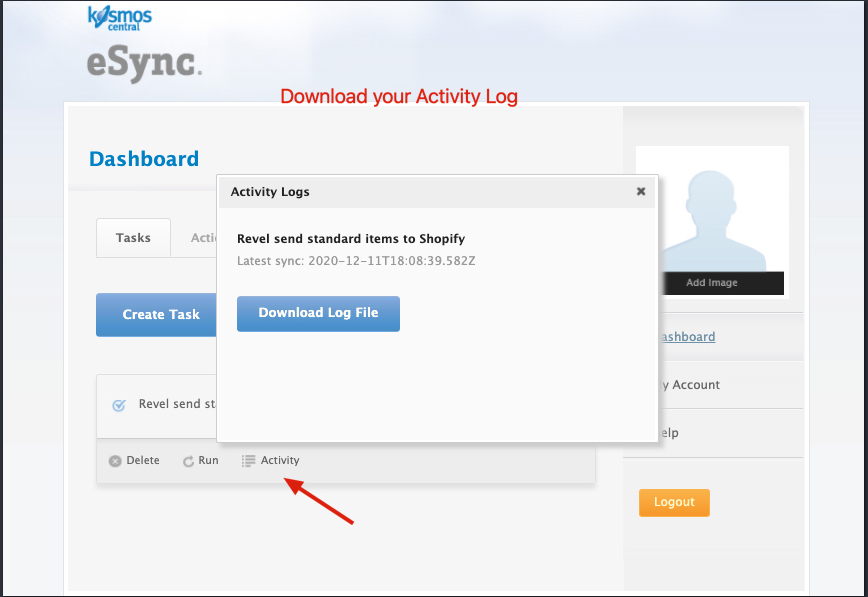 Also, see the following help article for list of Activit Log messages.
If you have further questions, please post a ticket in our Help Desk
If you'd like more hands on assistance please purchase a support package