Revel Loyalty with Shopify and Smile
Before using the Smile connection contact us to schedule training
Before using the Smile connection it is important to understand the types of loyalty programs the connection supports to keep loyalty points in sync. During training our team will cover what types of loyalty program formats are supported, and review how to correctly set up loyalty discount rewards in point of sale.
Select the following link to schedule a training session: https://calendly.com/kosmoscentral/30min
Below is more information on how to connect and configure your Smile.io loyalty system to the Revel POS loyalty program and Shopify web store.
Add the Smile App to your Shopify Web Store
Once you've added your Smile App you'll now need to connect it with Kosmos esync.
Click on Actions -> Smile Logo and follow the instructions to connect
Add your Actions in the exact sequence below. The sequence is extremely important so make sure you add each Action to your list based on the below.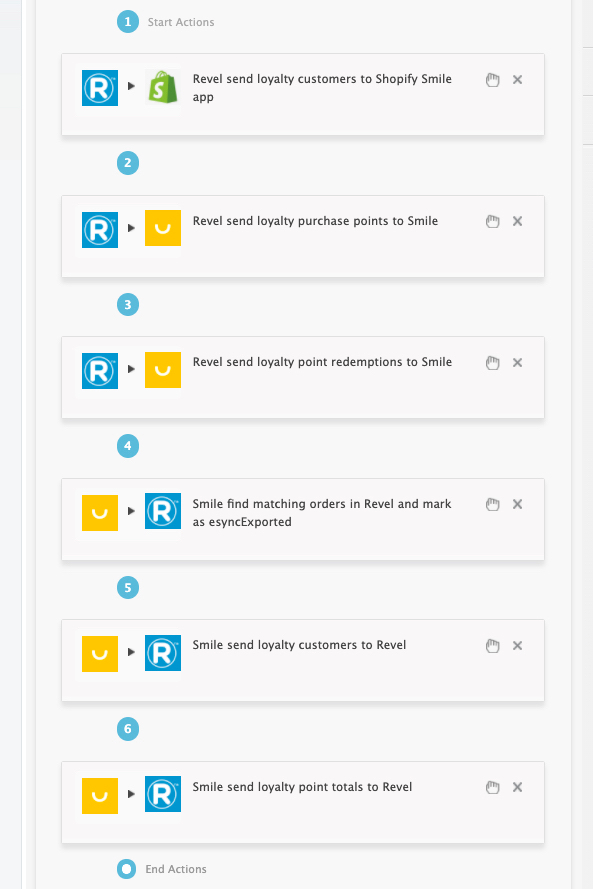 Now Configure EACH Action.

Simply click on the '?' question marks to learn more and configure each action.
Example:

Now simply add to a single TASK in the SEQUENCE we listed above as the video shows and run some tests!
Simply view your TASK Activity logs and Upload the Full log to a Support Ticket for further assistance.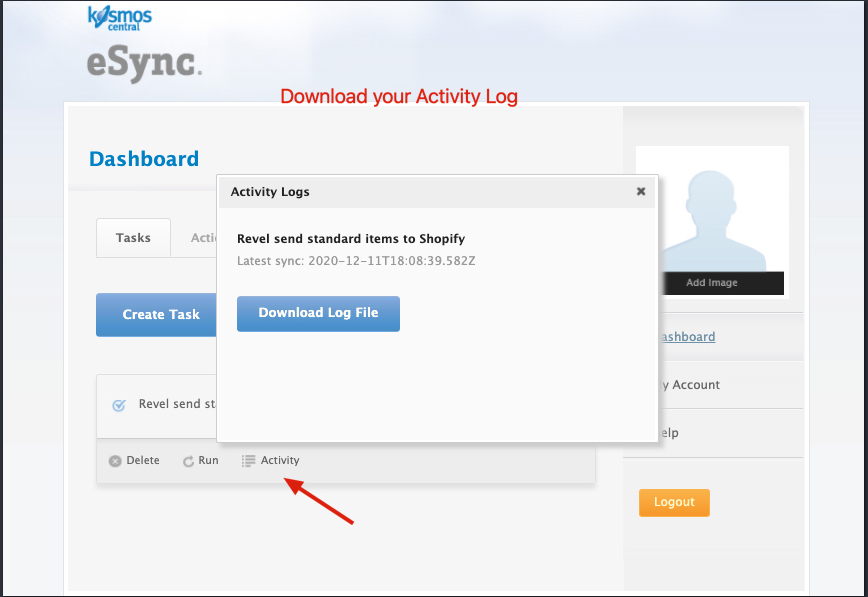 See Common Questions and Answers about the Smile Integration with Revel and Shopify.
See video example on Bulk Migration of Items and Inventory from your POS to your Shopping Cart
Also, see the following help article for list of Activit Log messages.
If you have further questions, please post a ticket in our Help Desk
If you'd like more hands on assistance please purchase a support package