Viewing OPEN orders in Revel iPad POS
Your OffLine number in Revel admin area under Reports Order History for your online shopping cart (WooCommece, Shopify, BigCommerce, etc) will equal your online order number.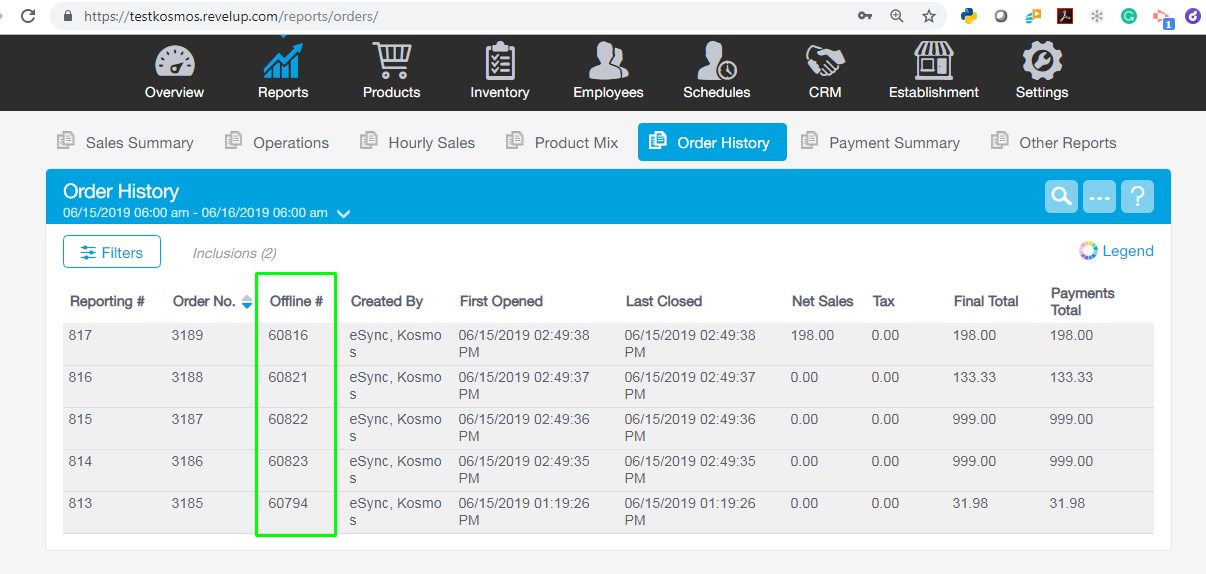 To locate your** OPE Online Orders**, you should have a notification in purple on your iPad. Make sure you mark the order as DONE and close it out before the end of day. Online order notifications can only be activated by Revel Support for a single POS Station per Establishment.
Note to See the Online Order Notifications at the POS: In Management Console -> Establishment -> Stations -> POS setting 'Print Online Orders' will need to be enabled. Please contact Revel Support to enable this feature to 1. Print Online Orders and 2. Activate Online Notifications at the POS. Then a hard refresh of the POS station (iPad).
Example https://testkosmos.revelup.com/resources/PosStation/ - search Establishment and POS for s_print_online_orders": true,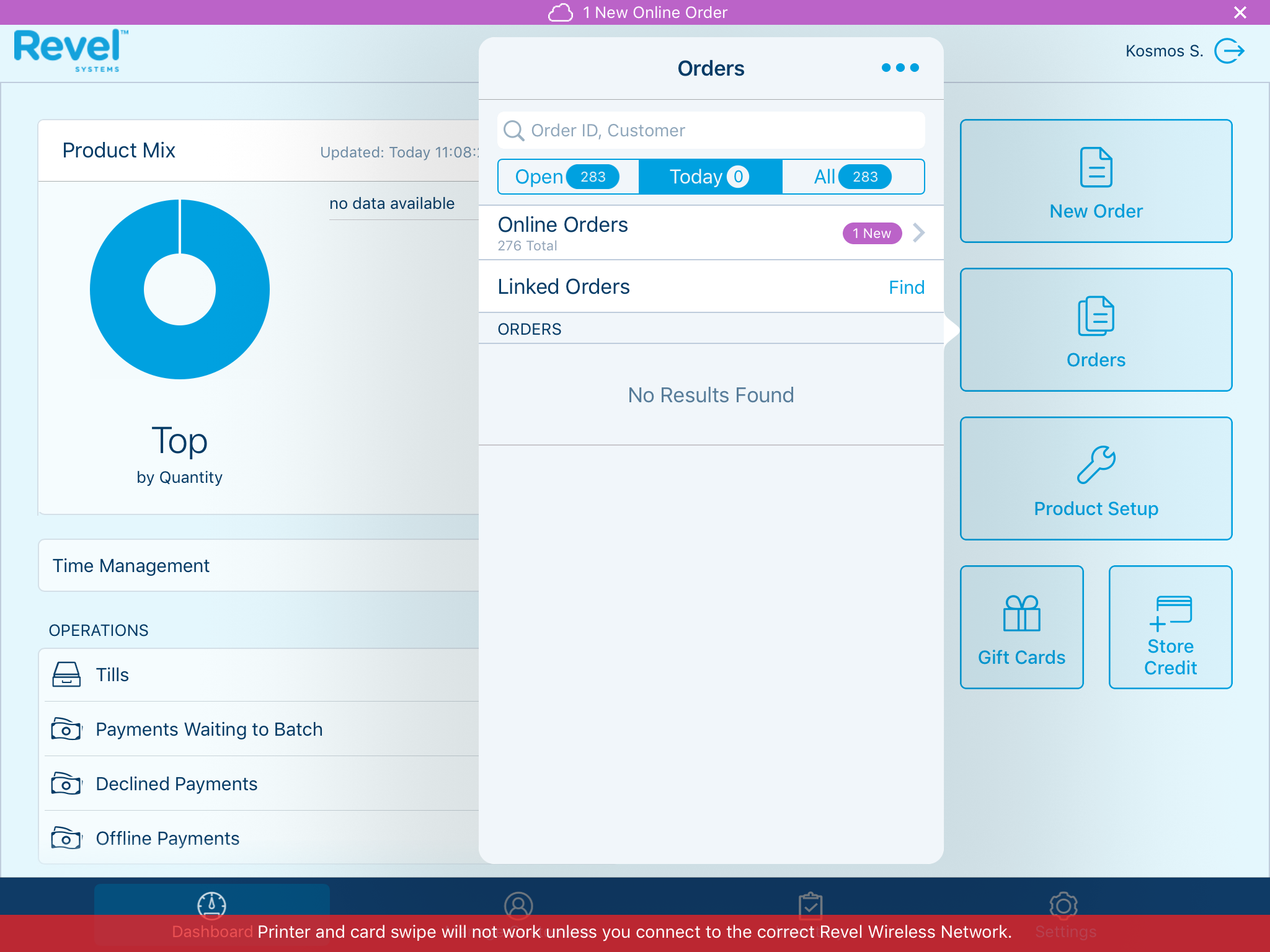 To locate your Closed Online Orders, just click the Orders tab and then the three blue dots for Advances Search.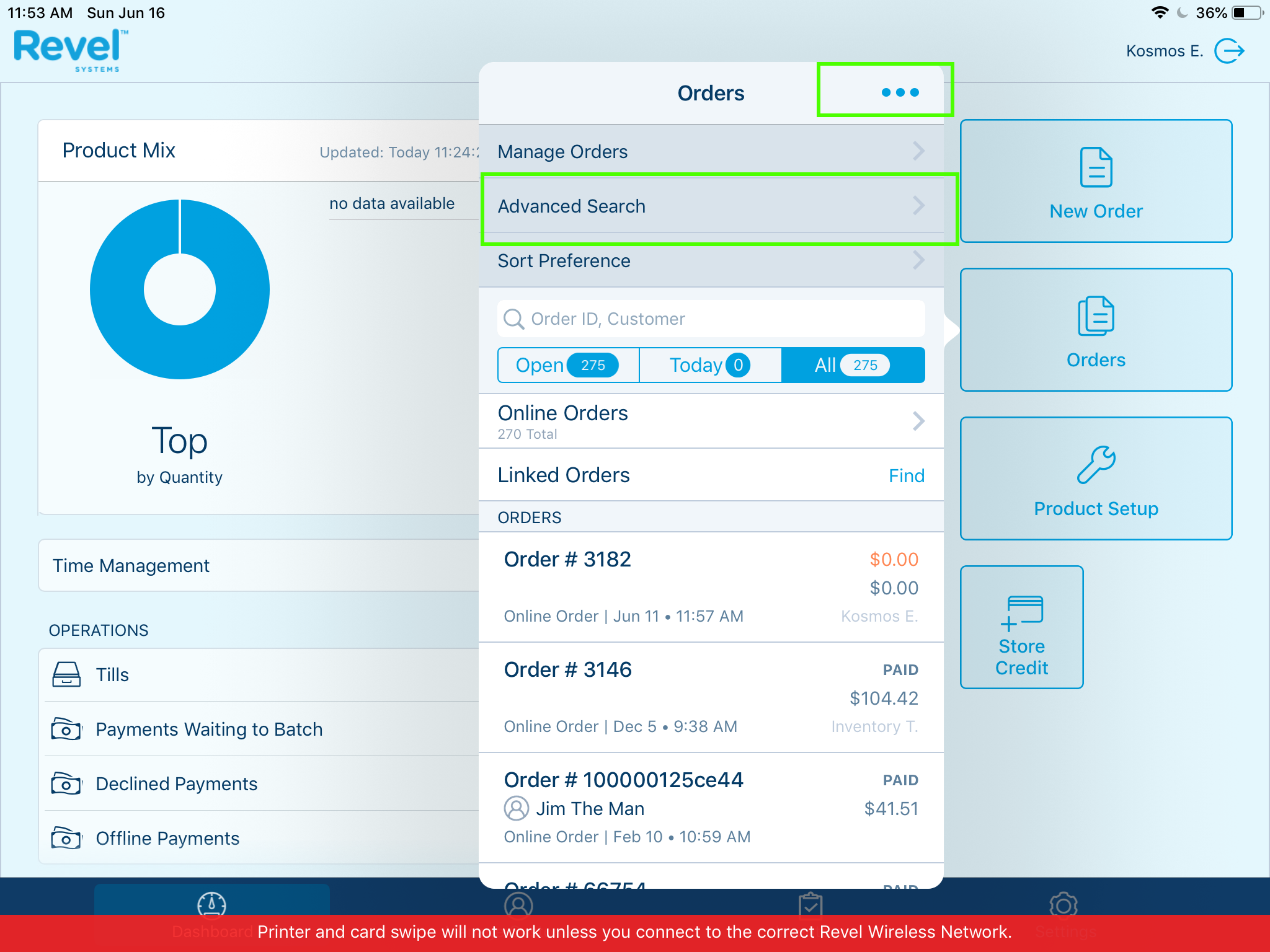 Now Search by Date Range or the OffLine Order ID for your Shopify, Woo, BigCommerce order number.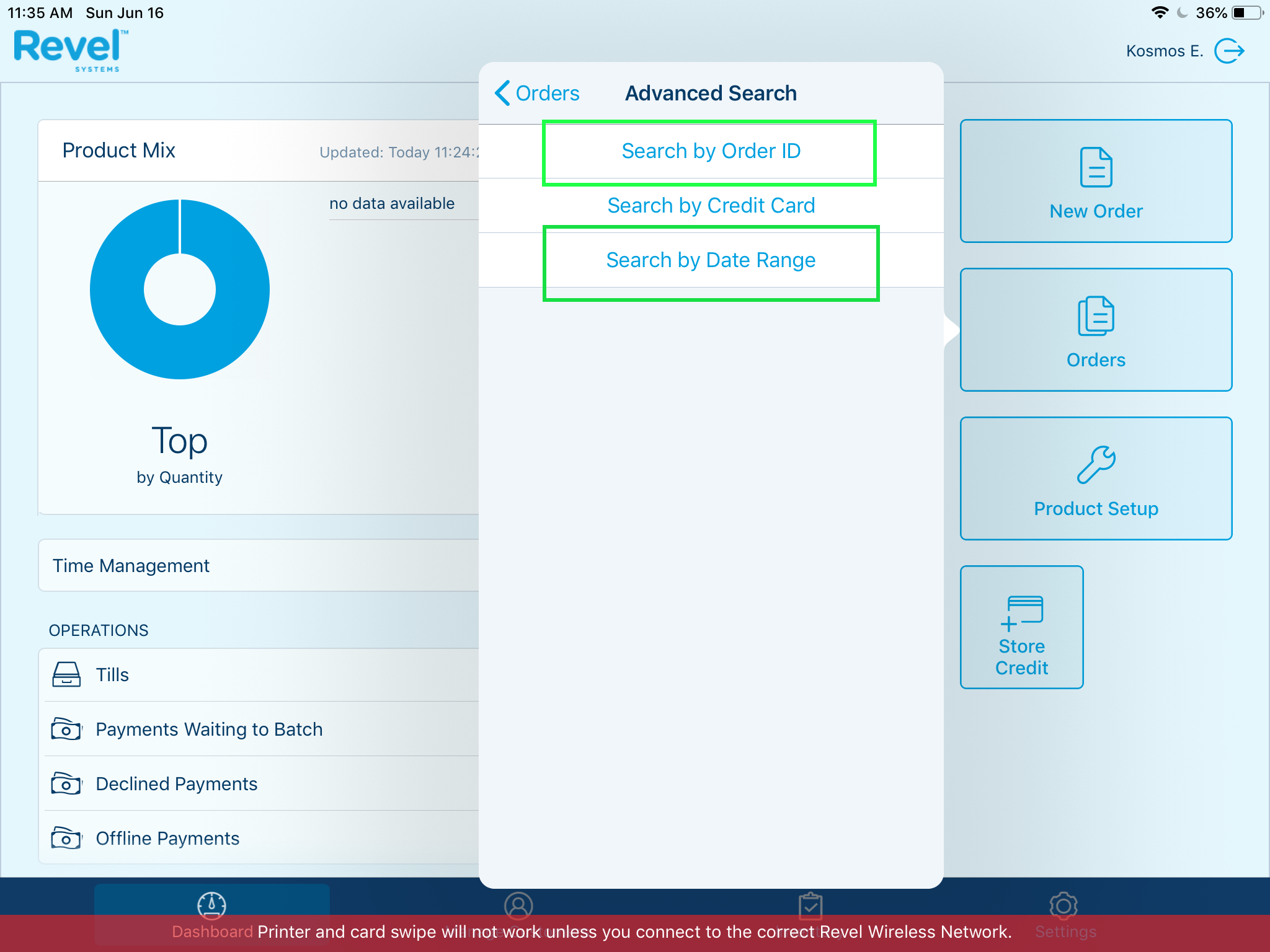 In this example, I searched by date range. You'll now see orders that are marked as Online Orders and created by your Virtual Employee. In this example our online order number for Tommy Go Figure is #60816 and Created by virtual employee Kosmos eSync.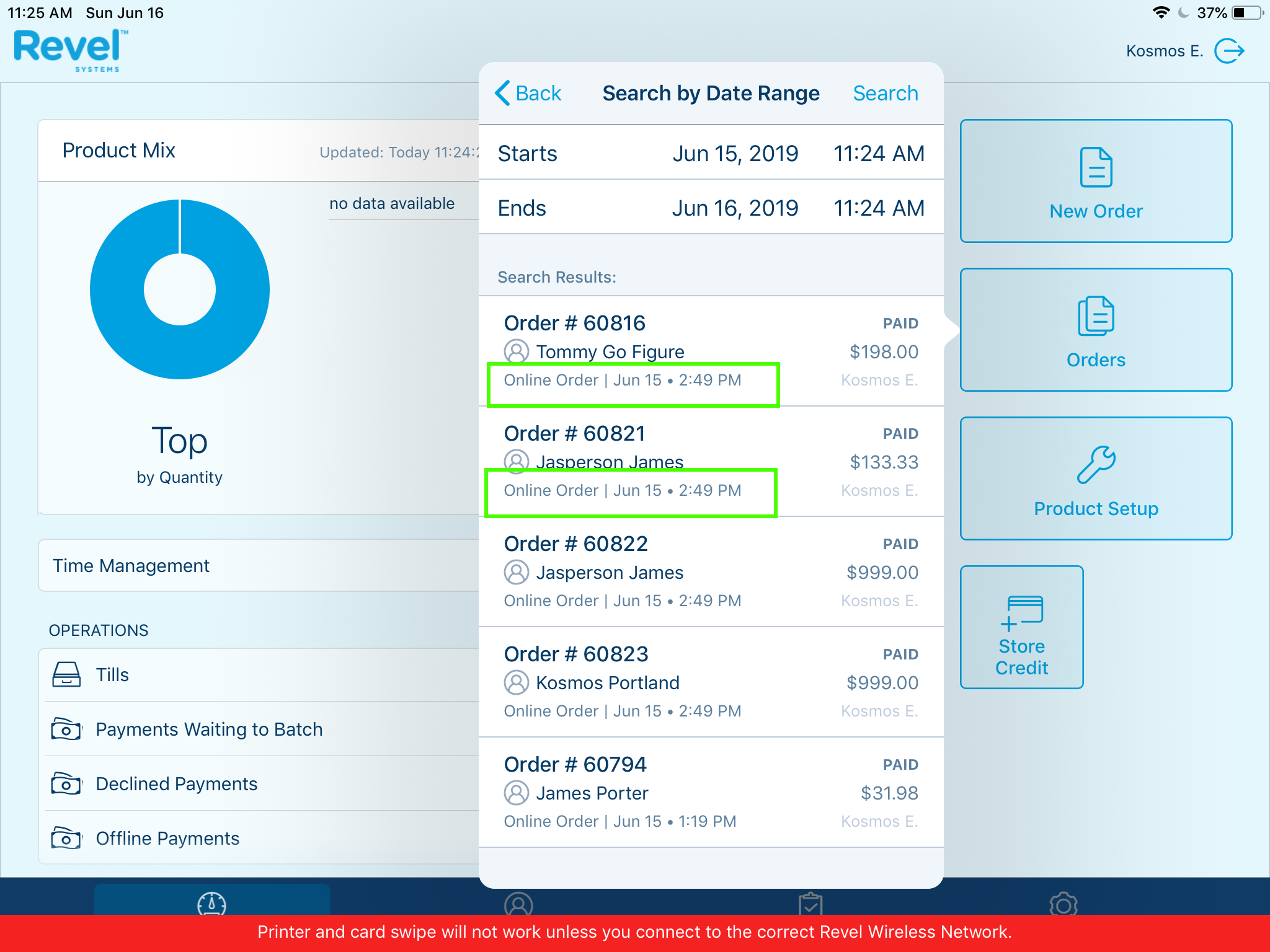 If you need to Void out an order for Returns or testing, see below.
Updating (Voiding) Revel Orders and Order Returns.
Suggestions if you're unable to see the Purple Bar alert message for new Online Orders.
First verify the order made to Revel admin area under Reports.
Try using the Main POS register. If you have one Establishement then the POS id =1.
If you continue to have problems please create a ticket for our review.
If you have any questions, feel free to post a support request in our help desk below.
If you'd like to purchase a 5 hour support package, you can do so here.
If you have further questions, please post a ticket in our Help Desk