Only items that have the 'List Item for Sale on Web Store' will be considered for an update to your shopping cart. All other products will be ignored.
If you do not have this feature, just contact LightSpeed support via chat and inquire about getting the 'Web Store' module. This is not an actual Web Store, but a module that will allow you to manage 3rd party integrations at the product level.
See below product Details and Web Store link in the LightSpeed menu.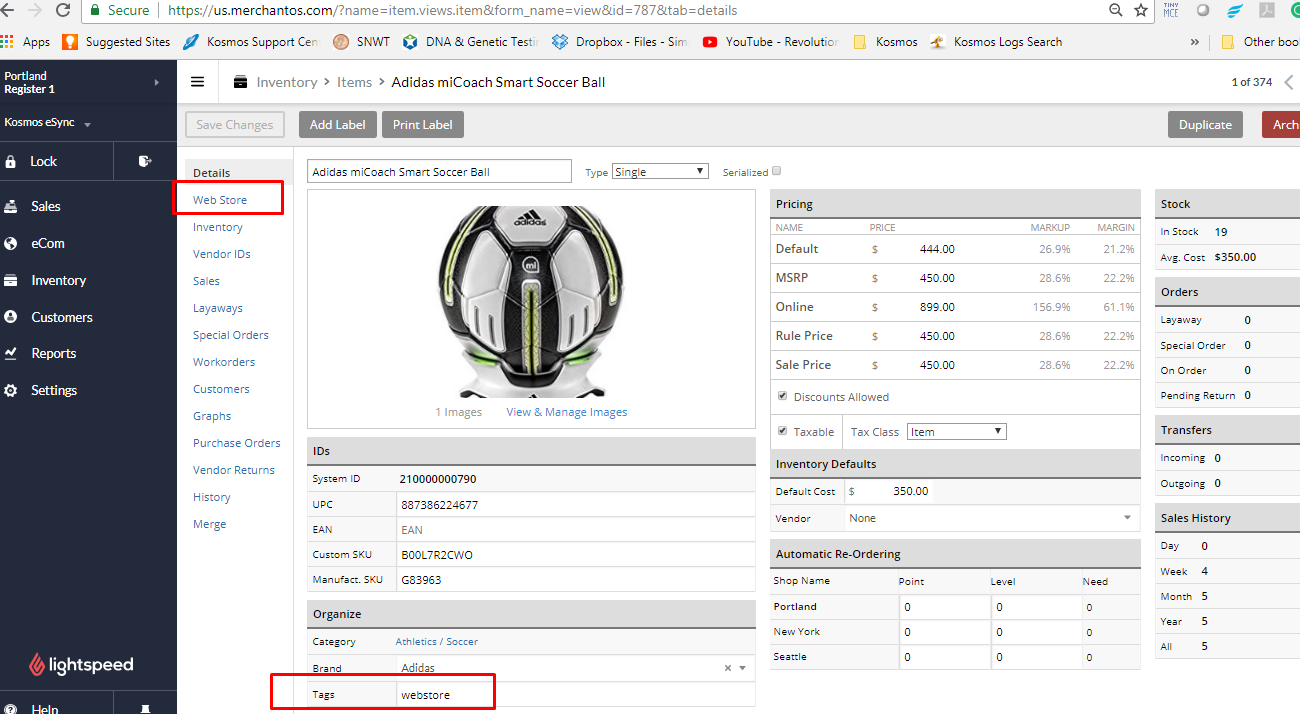 You can also update you TAG FIELD in LightSpeed and also enter 'webstore' all in lower case and by doing this the check box will also get assigned.
Below you'll see the individual Web Store page for each SKU you're managing.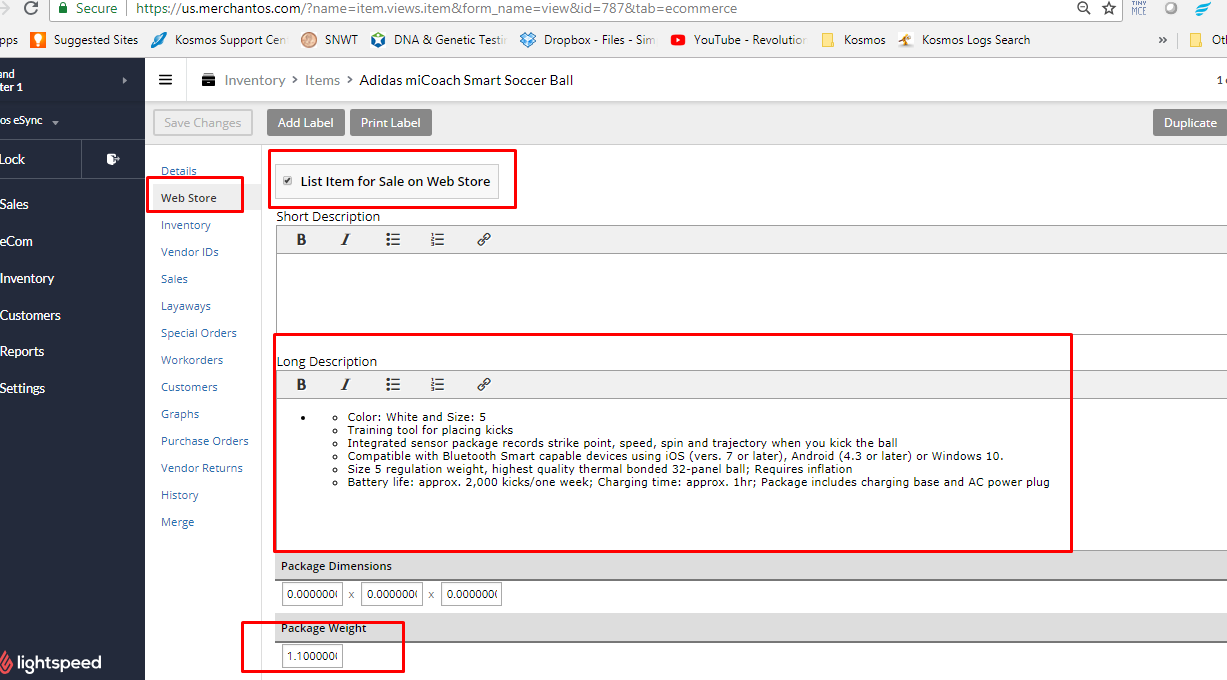 If you'd like to purchase a 5 hour support package, you can do so here.
If you have further questions, please post a ticket in our Help Desk