Syncing weighted inventory and Orders from Revel to Shopify - Two way inventory sync.
Great for Bulk food items, Butcher Shops and Grocery Stores!
Since Shopify does not support decimals for inventory (for example, 2.1 lbs) we then will need to modify or move the decimal in order for Shopify to accept the whole inventory value.
Note: Shopify also calculates weights in grams.
There are two options or eSync Actions you can use.
Send weighted inventory and move the decimal 3 places. Example, if inventory is 1.3 KG's Shopify will show 1300 Grams.
Send inventory in whole amounts and drop the decimal. Example, if Revel inventory is 1.3 KG's send to Shopify 1 KG's and drop the decimal point.
Below is an example of an item Sold by Weight in Revel.
You can also sync a Shopify Matrix item with a Revel Standard product or Bulk item as long as all the SKU's match!
See example Shopify product - right click to enlarge and open in a new tab.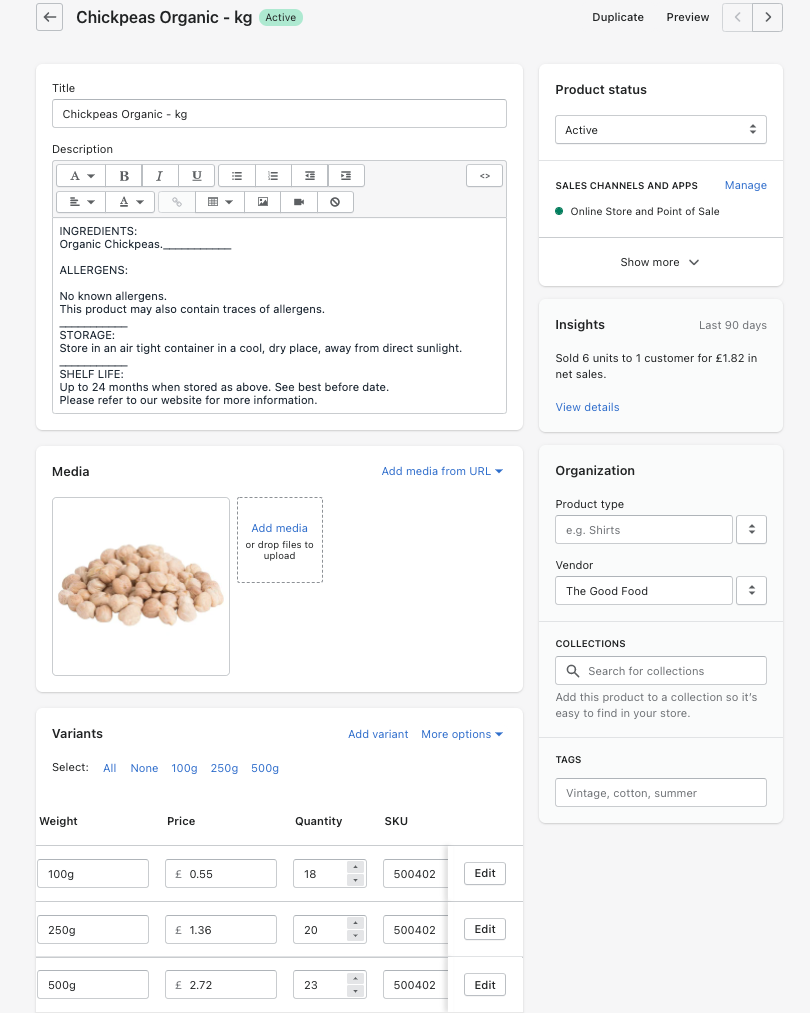 Since you have a simple product in Revel and a Matrix in Shopify, you'll need to create the product manually and make sure the SKU in Shopify matches your POS single product.
Also, calculate the price based on your Revel Price. If your price is $5.45 in Revel, then .1 Grams = .545 (.1 x 5.45 = .454 and rounding will occur with Shopify).
> Sending Orders from Shopify that have weighted items to Revel POS.
Use the Orders Actions labeled with Send Weighted Orders to Revel. Creating the order in the POS will also trigger Revel inventory update for each individual line item SKU. Creating the order thus creates a two way inventory sync.
See example weighted orders Action below. You will also need to add the TAG Action into the same TASK once you have configured your Actions for use

After you RUN the TASK, Simply view your TASK Activity logs and Upload the Full log to a Support Ticket for further assistance.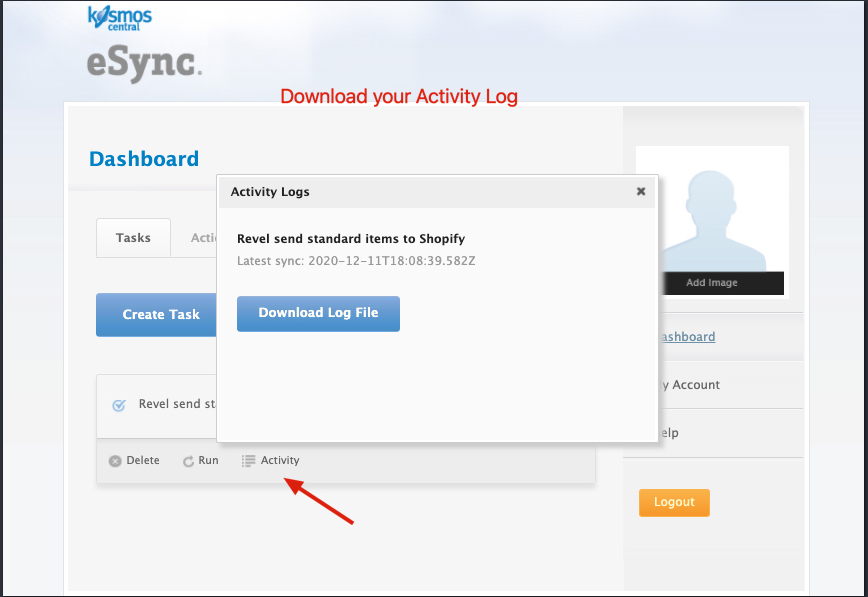 Also, see the following help article for list of Activit Log messages.
Note: The time stamp for creating products in Revel is different from the time stamp to update inventory in Revel.
If you'd like to purchase a support package, you can do so here.
If you have further questions, please post a ticket in our Help Desk